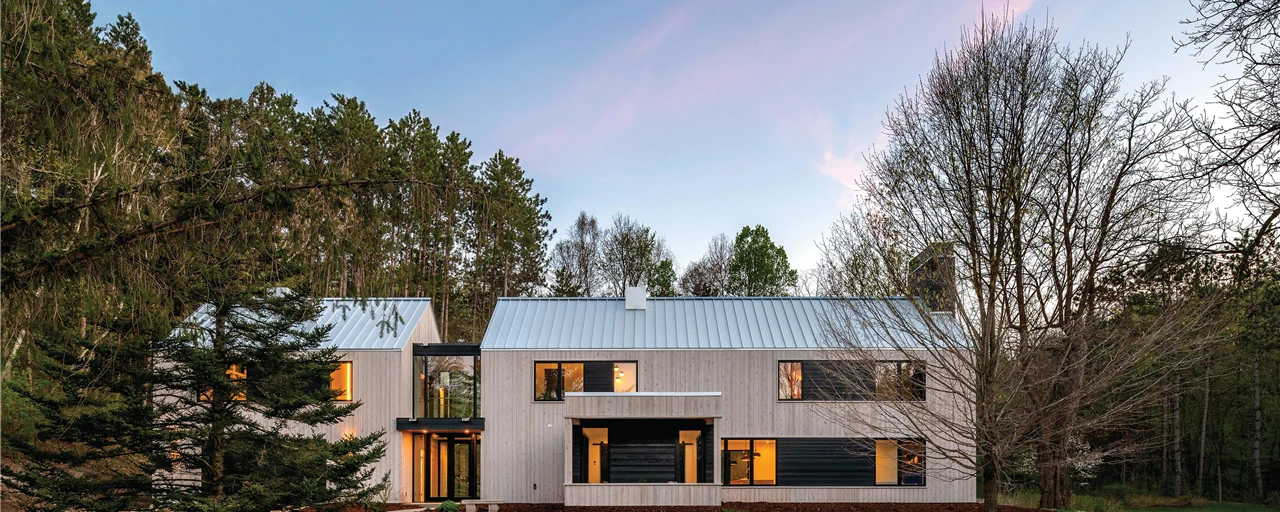 Scandinavian Barnhouse
Scandinavian Barnhouse
Take a stroll through the This Old House 2021 Idea House – The Modern Barnhouse. Former television host and licensed contractor, Amy Matthews, teamed up with Hartman Homes to build her Scandinavian-inspired dream home. The 4,000+ square-foot home brings the outdoors in with expansive floor-to-ceiling windows and skylights to allow for maximum sun exposure. Clean, modern lines, natural building materials, and traditional barn-like architecture are just a few highlights of this home.
Details
4710 Sq. Ft. | 3 Bedrooms | 3 Bathrooms | 2021
A Luxury Lookout
This charming home features a stunning upper-level porch to overlook its picturesque property. This is the perfect spot for taking in breathtaking views of the natural surroundings of lush-green grounds and wildlife. This property is ideal for appreciating the beauty of nature and the peaceful ambiance of the surrounding area.