Michael Hartman established Hartman Homes, Inc. in 1985 in his hometown of Alma, Wisconsin. The company, originally named Hartman Construction, was primarily in the business of roofing and remodeling. Within a few years, Mike began framing homes in Winona, Minnesota, which led to the start of building several custom homes.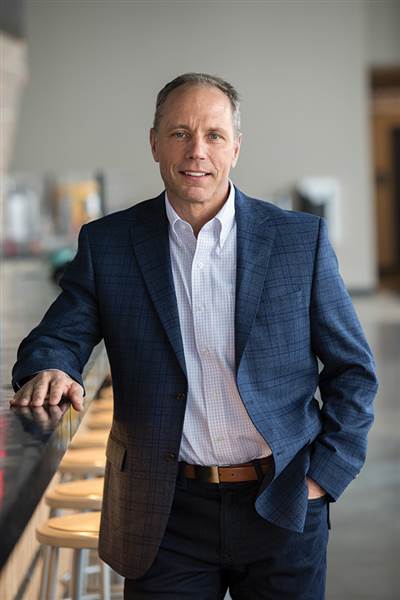 In 1989, looking to increase the custom home volume, the business was moved to the St. Croix Valley area. After only two years in the Somerset area, Hartman Construction was building 14 to 20 homes per year. In 1993, Hartman Construction became incorporated and changed its name to Hartman Homes Inc.
In 1994 Hartman Homes acquired land in Somerset, WI and entered the land development business. Their first luxury model home was built in the Troy Burne golf neighborhood in 2000, which opened the doors to new exciting opportunities. Hartman ventured into Minnesota building homes from the St. Croix River west to Maple Grove and south to Shakopee.
Throughout the next two decades, Hartman Homes grew and became diverse in all markets from single-family mid-level homes moving up to luxury homes and waterfront tear down properties. In 2020, Hartman Homes collaborated with local HGTV and DIY network personality, Amy Matthews, to help construct her personal home and the 2021 This Old House "Idea House". The 3,700 square-foot, Scandinavian-style modern 'barn house,' located in Afton, MN, has several sustainable aspects.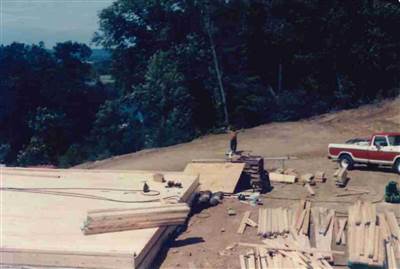 Hartman Homes took their team to Big Sky, Montana and completed construction on its first mountain side retreat in the fall of 2022. Currently, new Big Sky projects are under way, with a model home to be completed by the end of 2024.
Hartman Homes has received recognition of design and craftsmanship through many awards and accolades including the Midwest Home Design Awards, Reggie Awards, Trillium Awards and Premier Home Awards. In 2020, Hartman Homes was honorably recognized as a runner-up for the National Association of Home Builders (NAHB) "Custom Home Builder of the Year" Award.
"While winning the award would have been an extreme honor, we are very proud of being in the top three builders in the nation, and it certainly gives us something to strive for next year! This award is a group effort that is a compliment to all of our creative trade partners for their tireless efforts and commitment to quality. Also, to our amazing employees who have committed a good part of their lives to the Hartman Homes team. But most importantly it's an award that goes out to our past and current customers who put their faith in Hartman Homes and allow us to create these magnificent pieces of art. Thanks to all of you!"

Mike Hartman, President of Hartman Homes
Other company highlights include gracing the cover of the Midwest Home Magazine Sept/Oct 2020 Luxury Home Tour edition with its modern prairie home located on the bluffs of the scenic Apple River and winning best "Overall Home" at the 2021 inaugural Midwest Home Design Awards. In September 2022, Hartman Homes made the cover of the Sept/Oct 2022 Luxury Home Tour edition of Midwest Home Magazine with its 'Modern Barnhouse'. In June 2022 and 2023, Hartman Homes was voted "Best Builder" in the St. Croix Valley by St. Croix Valley Magazine readers.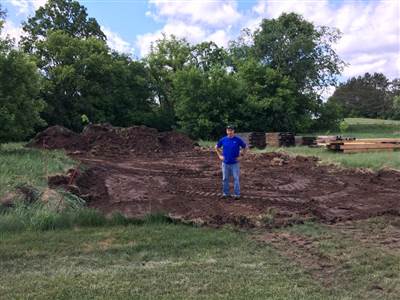 Mike Hartman values the communities they build in and its his mission to give back to those communities through supporting non-profit organizations including Make-a-Wish, Hudson Boosters, Somerset High School Scholarship Fund, Shot for Hope, etc. Mike Hartman has a soft spot for the Somerset, WI community for being the start of Hartman Homes' success. Hartman Homes teamed up with the Somerset School District to build and donate an outdoor classroom for the elementary school. In April 2022, Hartman Homes led the official ground breaking and construction of the new Somerset Community Food Pantry donating project management and design time for the project.
With over 35+ years of experience, Hartman Homes' clients can feel at ease with each step of the custom homebuilding process. Mike Hartman has built a team of exceptional and experienced staff focusing in all areas of service from lot selection through warranty service. The company's complimentary interior design services and in-house showroom allows homeowners to easily make design selections.
"What is most rewarding is when our clients tell us that they chose Hartman Homes because they wanted a home that 'stands out from the rest' or that 'they would build again if they didn't love their house so much'. Exceeding customer expectations is what Hartman Homes strives for with each build."

Mike Hartman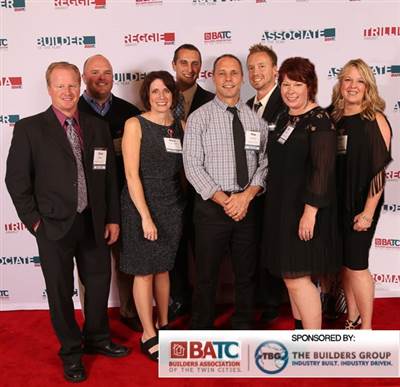 While Hartman Homes focuses on new and innovative building techniques, they strive for the highest quality of craftsmanship. Hartman Homes is proud to be a smaller builder because they value the ability to work one-on-one with clients to transform their ideas into an extraordinary new home. Their objective is to always provide clear expectations in the areas of timeline, price point, and overall quality of product resulting in raving fan clients. Hartman Homes is constantly striving to improve the home-building process to be as smooth and efficient as possible. They want each customer to have a positive experience from the beginning to the end.
We take pride in the long-standing relationships with reputable, superior quality trades partners. This ensures your future home will meet the same standards of excellence you've seen in any Hartman model home. With over 35 years of experience, our team is passionate about our process and values the customer experience above all else.
Hartman Homes is honored to be part of such an important life event – Your New Home – custom designed and built to work in harmony with your LIFE.style.