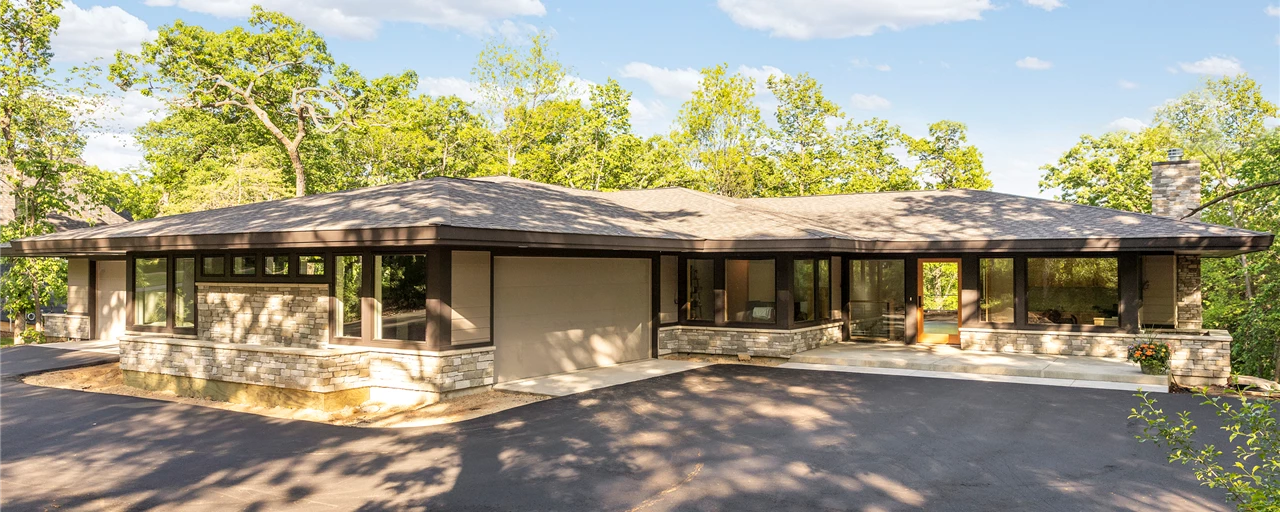 Blufftop Organic Usonian
Blufftop Organic Usonian
This Blufftop Organic Usonian home combines Usonian and contemporary design elements for an attractive and peaceful ambiance. Set atop the St. Croix River bluffs, this home features maple built-in furniture throughout. The spa-like owner's suite with free standing tub, glass shower and full size windows connecting to the outdoors providing peaceful views and tranquility. The rear deck and porch with motorized Phantom screens and wood burning stone fireplace creates an escape from the hustle and bustle.
Details
4303 Sq. Ft. | 4 Bedrooms | 4 Bathrooms | 2020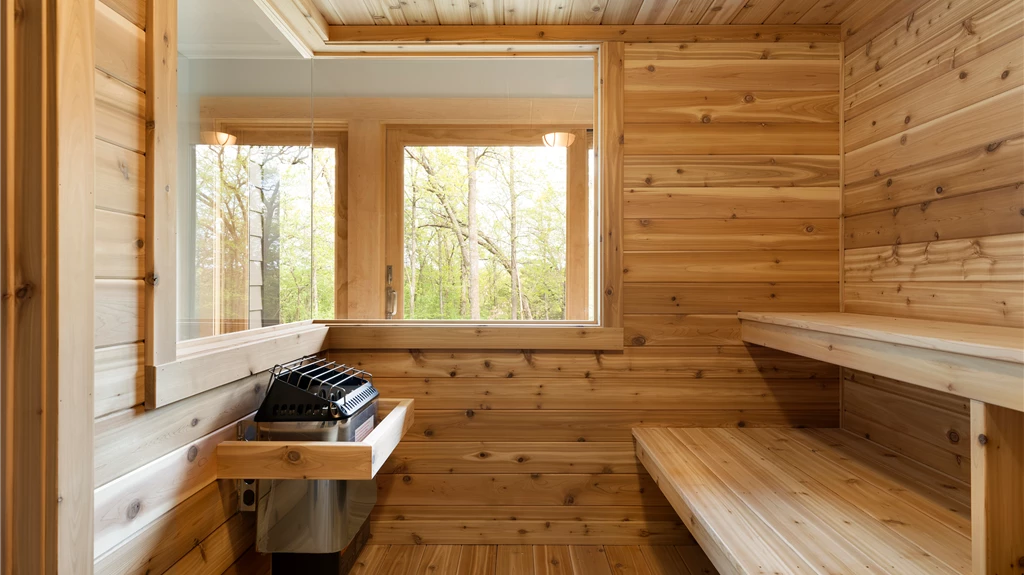 Don't Sweat It
This home features a sauna, which is the perfect place to relax and destress from the day's pressures and worries. With natural light and a beautiful wooded view, this space incorporates both a contemporary and organic style.