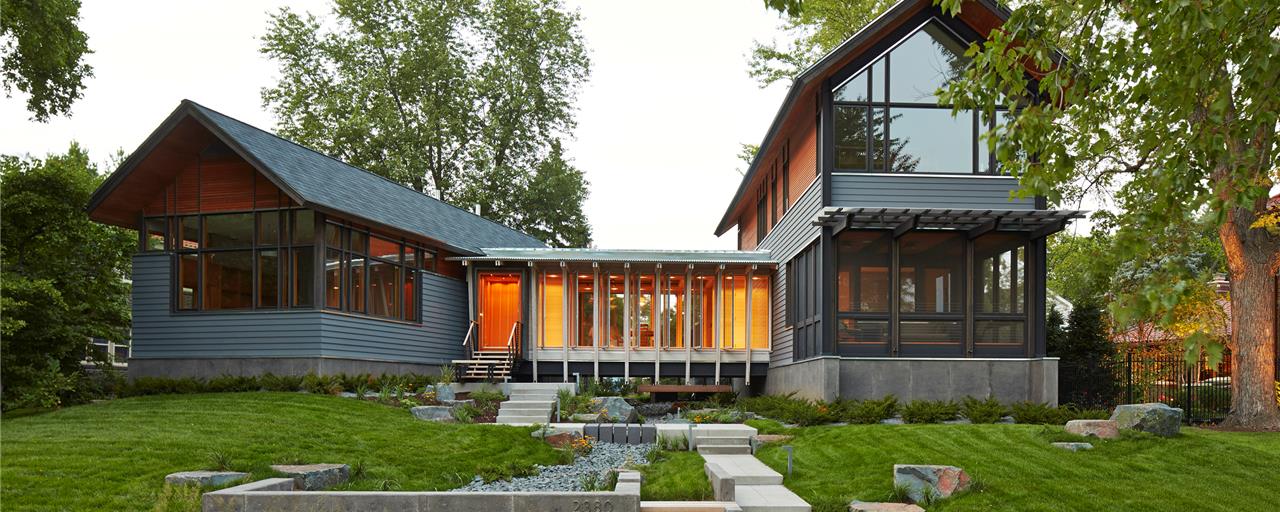 Lake of the Isles Usonian
Lake of the Isles Usonian
Overlooking Lake of the Isles, this home is designed to take advantage of its park-like setting in an urban neighborhood. The property's wedge shape, along with the owner's requirements, suggested a very unique design strategy to best take advantage of the opportunity for light and view. Two long, thin, grey-colored living bars are set splayed apart to open up sightlines. The bars, each one room wide, provide light and air from three sides to the spaces within. Connecting the bars is a white, wood, and glass bridge whose form dynamically cuts through the bars. This form is expressed on opposing sides with a white box bay window to the west and a white stair bay to the east. The bridge floats about the ground allowing a natural water drainage to flow under the rear yard to a rain-garden catch-basin at the front sidewalk.
Details
4406 Sq. Ft. | 3 Bedrooms | 4 Bathrooms | 2013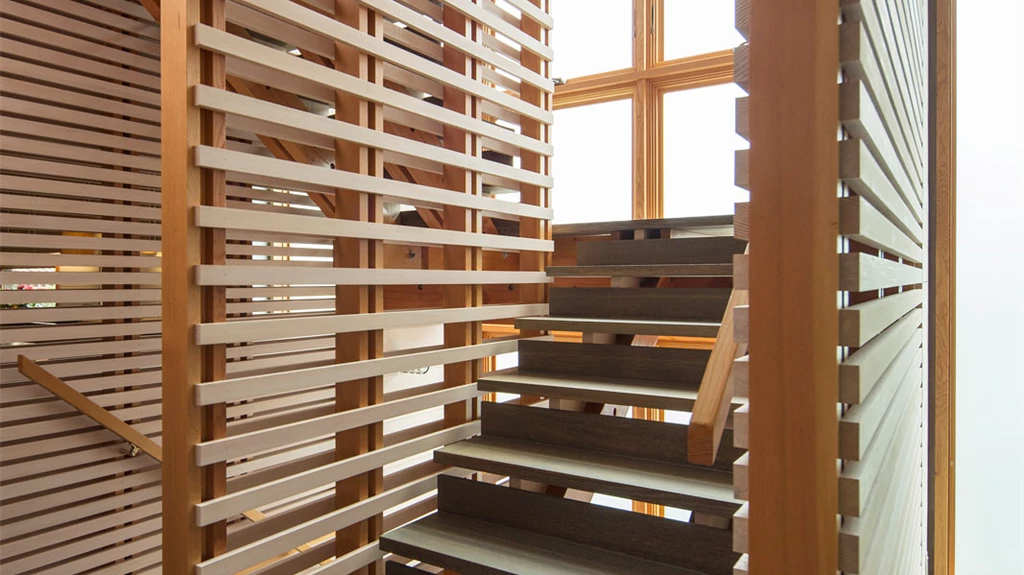 Ascend in Style
This home features tasteful wooden elements throughout, creating a natural and warm atmosphere. The staircase draws attention with its striking side wall composed of wooden beams, adding an extra layer of texture to this inviting space.