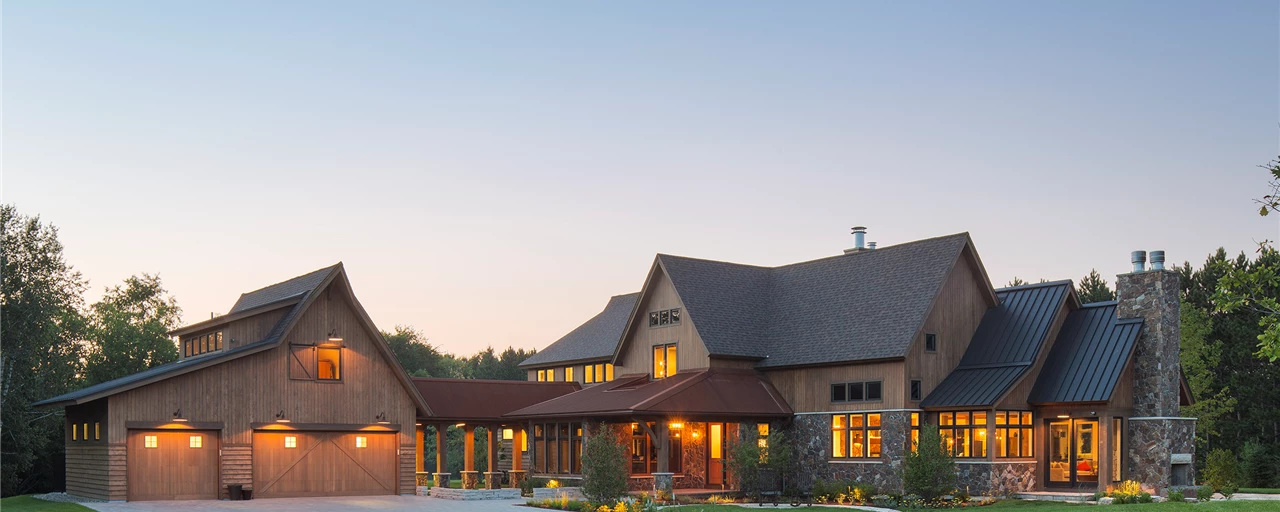 Stillwater Equestrian Estate
Stillwater Equestrian Estate
Selected as 1 of 3 DREAM HOMES! Nestled within 47 acres of prairie, evergreens, birch trees, blue sky, and a working horse farm, Hartman Homes has built a true Dream Home you'll adore. Farmhouse styling in two stories feels comfortable on the site, yet this is definitely not your grandfather's farmhouse. With four bedrooms, six bathrooms, 5,705 square feet, this modified two-story features a stone and cedar exterior that is a perfect counterpoint for the steel roofing and rusted corrugated accents. Just a breezeway away is the horse-barn-inspired garage with a yoga studio above plus plenty of outdoor living spaces. Four stone fireplaces create a warm ambiance throughout the residence. Life in the country is accommodated well by a tack room including a pet and boot washing area. Graceful application of reclaimed barn wood and corrugated steel winds a historic thread throughout and preservation oak flooring in varying widths spans the kitchen, dining, and great room beautifully. Secluded, yet conveniently located on the main level, the owners' suite is just steps from the laundry, with his and her studies and a four-season porch. The yoga loft is perfectly Zen, with bamboo flooring, a sauna, and a bath.
Details
5705 Sq. Ft. | 4 Bedrooms | 6 Bathrooms | 2015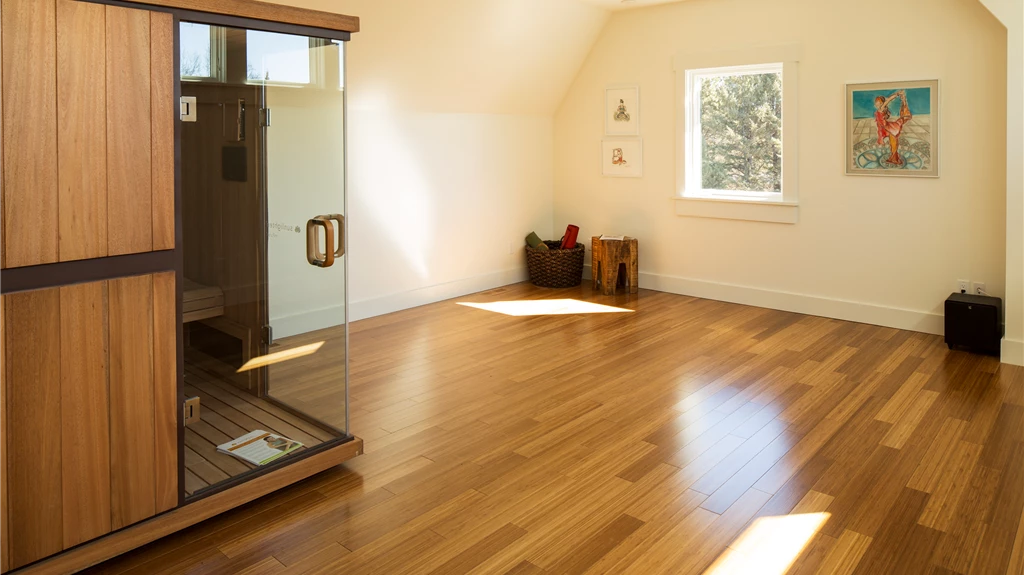 Wellness Done Well
The Stillwater Equestrian Estate is a stunning estate with breathtaking details. The home features a wellness space, completed with windows for stunning views of the estate and a sauna to sweat it out after yoga. The homeowners never lack the opportunity to get moving and stay active in this estate, even during the crisp winter months!